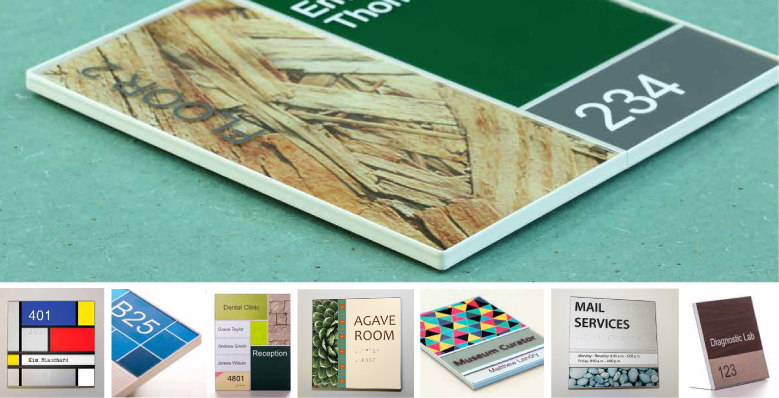 Our new Fascia system is unlike any other signage solution on the market.
Its distinctive in its freedom of design thus allowing a powerful visual to be created. The Fascia system is a Mondrian-like concept where modern lines seem to "float off the wall". Choose a sign type, application, and size. Click on any sign type below and then choose the spec sheet you want to download.
ADA and Braille options
ADA and Braille can be featured on the alubond panels, with every possible technique: milling, burning, pasting transparent material.
Design
Slim and flat with clean, modern lines Floats off the wall Sleek design with a combination of alubond and acrylic panels Ultra-thin frame, virtually frameless
Adaptable
Magnetic back plate allows for easy reconfiguration of panels, horizontally and vertically.
Interior
The Fascia system is a cost-effective solution for interior needs making the Wayfinding system consistent and clear throughout the project.
Industry sectors
Healthcare facilities, universities, museums, corporate buildings, financial facilities, retail businesses, libraries and more.
Precise
Frame and back plate are machine made, cut and assembled for greater precision and accuracy. Panels are machine cut.