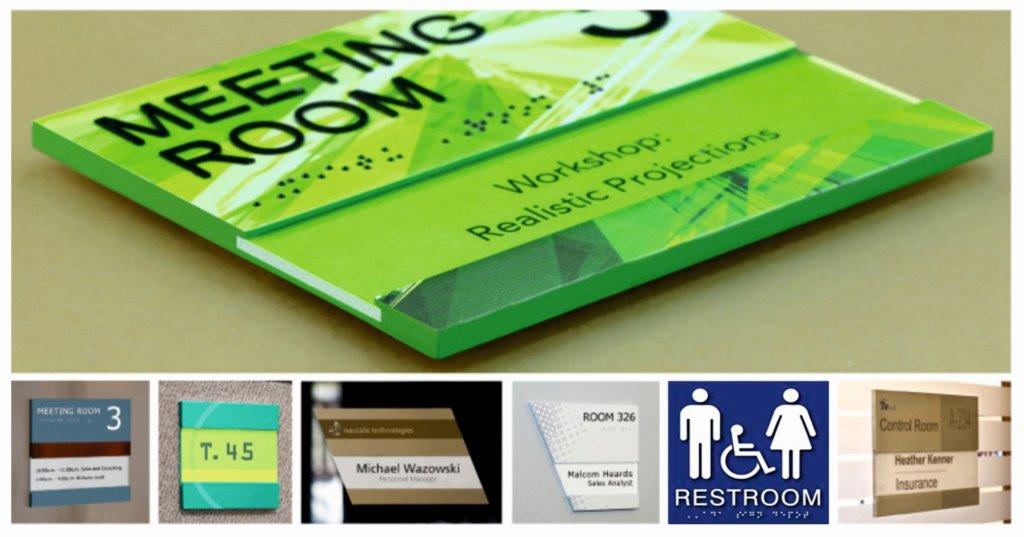 Mirtec's panel system is a unique solid aluminum extrusion frame with clean, modern lines and a floating look.
It is available in both a curved and flat profile and is applicable for room ID and cubicle signs. It can be easily installed onto any surface and can be integrated into any of our other systems seamlessly.

Choose a sign type, application, and size. Click on any sign type below and then choose the spec sheet you want to download.

Three sign types are available in the Panel system – Room ID, Desktop and Projecting.
ADA and Braille options
ADA and Braille can be featured on the aluminum surface or acrylic window surface
Design
Flat design with clean, modern lines
Sleek floating design
Lightweight
Frameless
Slim
Available in two thicknesses
Accents (patented)
Compatible with all of Mirtec's standard aluminum accents in any position along the frame. Accent finishes available in a variety of colors and textures; design elements for Panel signs can be anodized, powder coated or painted.