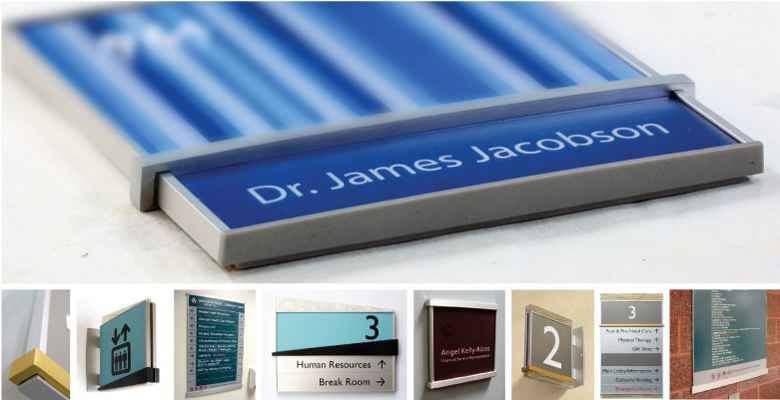 Our Venus Accencia system is an extension of our classic Venus system.
This system encompasses all the benefits of our leading flat-faced system with the added value of modular accents built into the sign. Our Venus Accentia system was created as a signage solution for those projects requiring a unique design and customized look without the high costs.


INSTRUCTIONS FOR SPECIFICATION SHEETS
Once you've chosen your sign type from the options below, simply click on any spec sheet using corelDRAW ® or Adobe Illustrator® to open and download it either as is or integrate it into your specification template/ project. You can download the full Fascia set all at once or any sign you desire. Choose a sign type, application, and size. Click on any sign type below and then choose the spec sheet you want to download.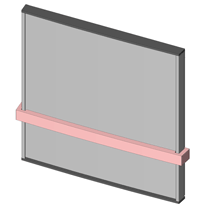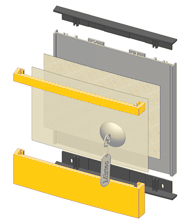 SIGN TYPES
All our sign types are available in the Venus Accentia system, from room ID to pylons, including single-sided, double-sided and triangular.
Accents (patented)
Compatible with all of Mirtec's standard aluminum accents in any position along the frame. Accent finishes available in a variety of colors and textures; design elements for Venus signs can be anodized, powder coated or painted.
Accent Design
Flat design with clean, modern lines
Extruded geometric shapes – rectangular and triangular. Enhances sign design and visual complexity. Position on frame can be strategic for direction pointing and visual navigation through a project. Accent can be used as a divider of panels, inserts and content on a sign
Accent colors and finishes
Available in clear or coated anodized aluminum and wood grain powder coating
Accent Materials
Solid extruded anodized aluminum
Accent adaptability
Accents can be positioned anywhere along the frame, parallel to the endcaps