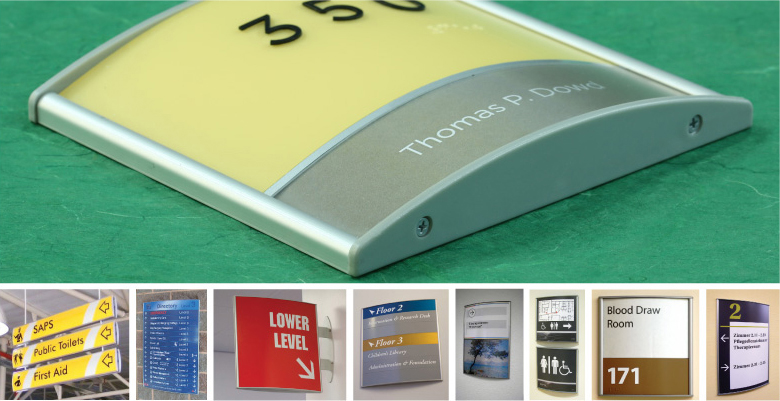 Our Jupiter system is an ideal solution for distinctive signage with curved technology.
This system's sustainable design is built with recyclable aluminum and allows you to update message inserts as needed without replacing the sign. Our Jupiter system offers the largest width range possible.

Choose a sign type, application, and size. Click on any sign type below and then choose the spec sheet you want to download.
SIGN TYPES
All our sign types are available in the Jupiter system, from room ID to pylons, including single-sided, double-sided and triangular.
ADA and Braille options
ADA and Braille can be featured on every sign from Mirtec's Jupiter/Orion system
Design
Curved, traditional design
Elegant
Brushed aluminum sign frame
Smart
All signs from the Jupiter/Orion system, whether large or compact, interior or exterior, feature its cutting edge curved technology and adaptable design. The graphic message becomes prominent due to the shape of the profile.
Large signs
Sophisticated weight distribution technology, perfect for large suspended and projecting signs.
Accents (patented)
Compatible with all of Mirtec's standard aluminum accents in any position along the frame. Accent finishes available in a variety of colors and textures; elements for Jupiter/Orion signs can be anodized, powder coated or painted.
Materials
End caps – Anodized Aluminum or ABS plastic (up to 300mm/ 11.81″)?Frame / Body – Anodized Aluminum extrusions
Interior/exterior
Jupiter/Orion system includes cost-effective solutions for both interior and exterior needs. This diversity of functions within the same style makes your Wayfinding system professional, consistent and clear.